Sustaining Supplier Standards
Posted January 01, 2019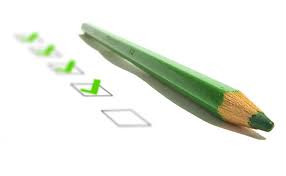 Our quality and continuous improvement teams are constantly working to ensure we achieve the highest possible standards to meet the exacting needs of our world-class customers. We regularly welcome customer quality teams to our Wardley site to conduct their own, independent audits. Assessments to supplier standards in recent months have been typical…
ATEC: Top 5% with Rolls Royce
Rolls Royce (Control Systems) were on site at ATEC during May to conduct a supplier "Maturity Assessment".
The assessment process reviews and measures five key areas:
Quality Control/Assurance
Compliance
Process Control
Capability
Continuous Improvement.
The audit went extremely well. The results position ATEC within the top 5% of Rolls Royce suppliers undergoing this process. This is an extremely satisfying outcome. They also substantiate the efforts and commitment to our recently completed Six Sigma Yellow-Belt projects.
Both the Rolls Royce and ATEC audit teams agreed it was an added value process. Both organisations took away several learning points.
New Approval from Honeywell
Honeywell USA were the next visitors on site during June 2018. The Honeywell team of three auditors visited ATEC during the 4/5/6th June. The objective of the audit was to assess ATEC's suitability as an approved Honeywell maintenance, repair and overhaul organisation for the T-55 Lycoming engine DECU control unit.
During the three days, ATEC quality and safety systems were given a significant in-depth review. Furthermore, tests of our procedures confirmed that implementation was in line with documented systems of control. The audit concluded with zero findings and a full recommendation from the Honeywell team that approval be granted.
ATEC and Honeywell are now finalising a small number of administration procedures to complete the approval process.
Teamwork is key
The results outlined above, coupled with our recent accreditation to OHSAS18001, ISO14001 and AS9100 Rev D cap a remarkable year for ATEC. The strong audits are a reflection of the significant investment in facilities, equipment and employee development across our business. The senior management team are hugely proud of our achievements and recognise that the success was only possible with the engagement and buy-in from each and every one of our employees bringing a large dose of progressive thinking to the process.
We also extend our thanks to the teams from Rolls Royce, Honeywell and Lloyds Register for their time and efforts.