National Manufacturing Day 2022
Posted June 06, 2022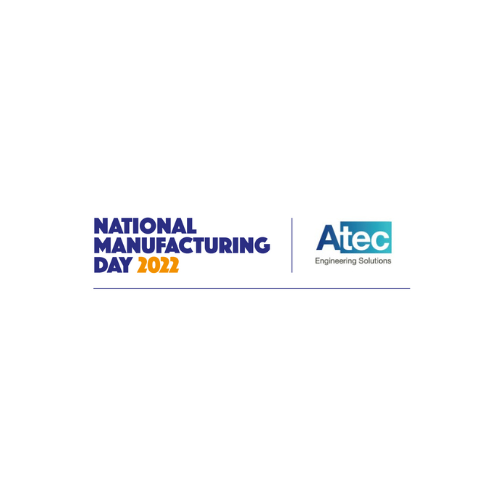 Atec will be opening our doors for National Manufacturing Day to local students to showcase manufacturing and engineering as a career path. Atec will host sessions with our apprentices, interns, engineers and managers to give our attendees with the information of the routes available to get into the manufacturing and engineering industry.
These sessions will give the students the opportunity to ask questions to our people about their roles, and the industry and their journies into the industry.
We will also be hosting a tour of our facility including demonstrations of some of our equipment.
The event in partnership with Make UK will take place on Thursday 7th of July. We are excited to be part of this national event and look foward to welcoming the attendees to Atec.
This will be a great opportunity for our local schools, colleges, and communties to come and visit a local business on their doorstep, gain some insights and routes into industry.
If you are interested in visiting Atec on National Manufacturing Day, see more information here: dc0ae0_1c9f5f40295a4df9b99bc46569514bad.pdf (nationalmanufacturingday.org)