Mentorship with Co-op Academy Walkden comes to a close..
Posted May 05, 2023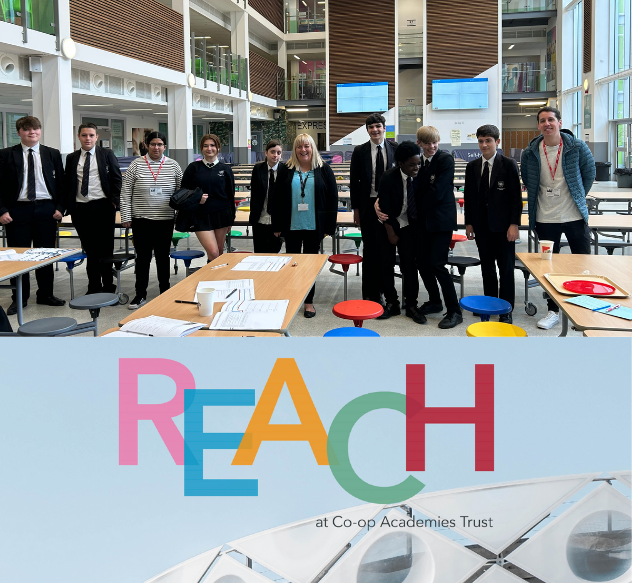 Our final session of the REACH programme took place at Walkden High School last week, the REACH programme is a partnership between Walkden High School and Atec. The programme aims to provide students with opportunities to develop their skills and gain real-world experience in various industries. During the programme, we have provided the students with, mentoring, and career advice to those interested in pursuing careers in engineering and in fact, any industry by showing the non engineering based roles at our office in Worsley.
During these visits to Atec the students and mentors have been able to develop practical, social, and employability skills through activities, Q&A's and insight into a business.
"We are delighted to partner with Walkden High School for the REACH programme," said John Bowden, MD of Atec Engineering Solutions. "We believe in investing in the next generation of engineers and providing them with opportunities to learn and grow. We are excited to work with the school and help inspire students to pursue careers in engineering."
At our final session we completed their workbooks in order for them to complete the programme and gain their qualification, the students are now able to name a plethora of skills needed in the workplace, what routes into a job they can take, what industry and roles are available to them. We are looking forward to attending the final graduation ceremony in the summer where all the students will be presented with their qualifications.