Atec Win National Social Value Award
Posted February 02, 2023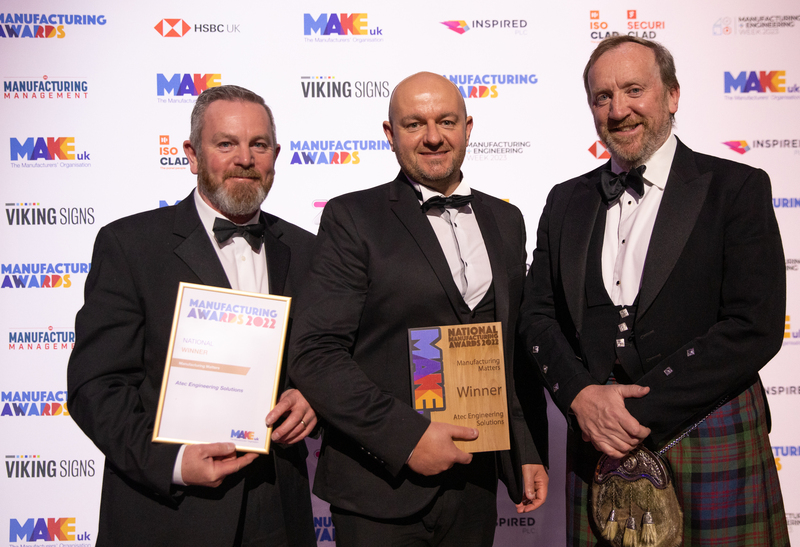 After winning big at the regional Make UK Manufacturing Awards in October 2022 where we managed to bring home four awards including, energy and sustainability for our commitment to becoming Net Zero by 2030, Innovation for our Digital Shop Floor and custom app launch, Developing Future Talent for our commitment to apprentices and work experience opportunities and Manufacturing Matters for our overall commitment to social value within our communities and environment. Atec attended the national awards gala at the impressive Easter Wintergarden building in Canary Wharf in January.
Atec were overjoyed to have been awarded the national Manufacturing Matters award at the dinner, to highlight our commitment to social value to the industry as a whole.
The judges said "This company showed why manufacturing matters. The impressive business is flourishing through engaging its staff within the company and with the community. They are making bold moves, investing at a gold standard in its staff through technical as well as personal growth which is reducing their carbon footprint and investing in their future. To achieve all that they have both environmentally and socially gives us a business with values to celebrate."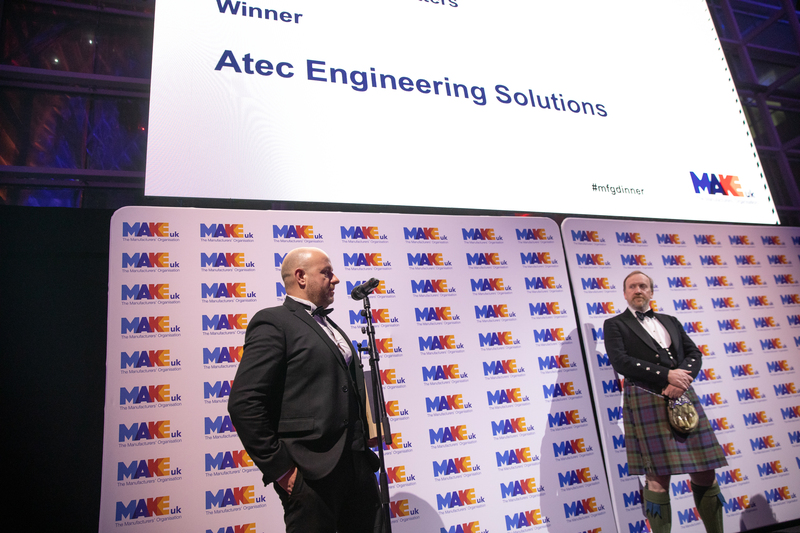 John Bowden (Left) and Andrew Kinniburgh (Right) Director-General of Make UK Defence
John Bowden, Managing Director of Atec Engineering Solutions said "We are honoured to be recognised nationally for our contribution to our communities, environment and the next generation of engineers and manufacturers, and we will continue to drive a sustained and significant commitment to improving the manufacturing sector as a whole especially in the North West. It's our people that have facilitated this amazing achievement, and to other SME's who are considering how to get involved in their communities, despite being a small business, the impact can be huge."