Atec Win Manufacturer of the Year 2023..
Posted May 05, 2023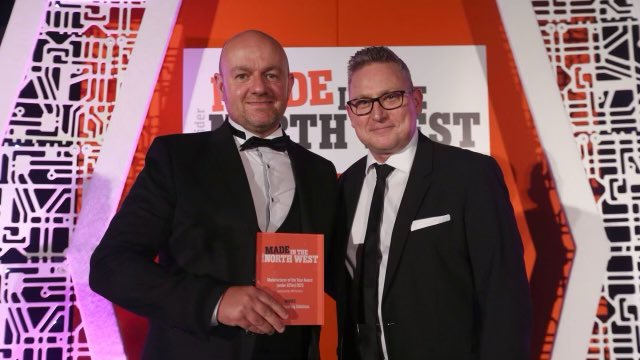 Last Thursday, Atec attended Insider's annual Made in the North West Awards 2023, where we were shortlisted and chosen as Manufacturer of the Year (Under £25m) 2023.
This ceremony,hosted at the Mercure Piccadilly Hotel, sees the very best of the North West Manufacturing Industry coming together to celebrate the overall brilliance in the region, featuring catergories such as Export, Innovation and of course Apprentice of the Year and Automotive, Aerospace and Rail award which Atec were lucky enough to win in 2022.
We were honoured to win Manufacturer of the Year (Under £25m) among such successful and innovative North West Manufacturers, the judges said of Atec. "Atec were a really innovative manufacturer, now working a four-day week. This alone is testament to the company. They are investing in the wellbeing of the team, without compromising productivity or the customer experience. They have won a multitude of awards including a MakeUK award and accreditations. They have also won big contacts including an £8m contract for the Challenger tank."
As always a massive thank you to everyone at Atec, including our customers and suppliers for supporting all of the projects that propelled us to this win, but more importantly for driving innovation within our business, manufacturing and for uplifiting our communities in the process.