Atec Launch Digital Shop Floor!
Posted May 05, 2022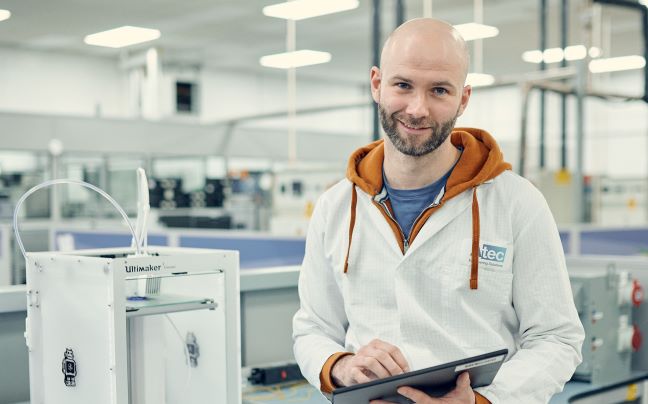 Atec have launched their Digital Shop Floor project with Made Smarter..., the project started in May 2020 and was delayed due to covid. In August 2021 our new project lead, Sabah Ali, started and began with Mark Poole, operations manager to spearhead the project.
The digital shop floor project is a way for all our engineers to access the rich plethora of data that we have available historically and from recent projects, at their fingertips.

The benefits of implementing the new digital process stretch not only to our customers but also the way we are able to work internally. The project has predicted several benefits including reduced time taken to quote for our own products by 25%.
This week we have launched the app created by Web Control and have begun using the tablets and new processes on the shop floor.